Written by Kaisa Golding, RHP Oceania Co-Facilitator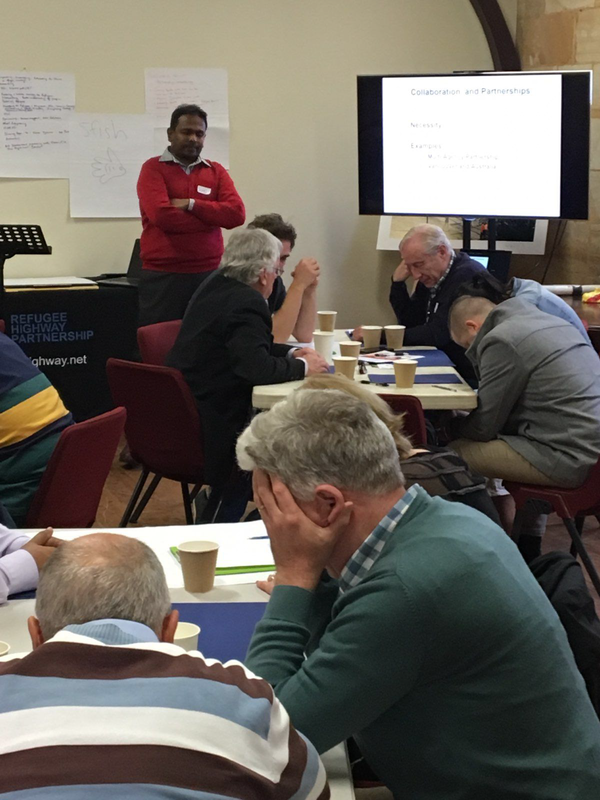 RHP Oceania 2019 Roundtable
​
The first annual Refugee Highway Partnership Oceania Roundtable was held on October 10-11, 2019 at the Garrison Church in Sydney, Australia. Hosting approximately 30 participants from a variety of churches and faith-based organisations, as well as a few individual refugee response players, the conference was well received and plans were put in place for further annual Roundtables.

Speakers at the Roundtable included: James Grunau from Journey Home (Canada), a member of the RHP Leadership Team; Judi Bastin from Migrant Pacifica Education/ESOL at Mairehau Primary (New Zealand) and RHP Leadership Team member; Jude Simion from BREAD and RHP Global Leadership Team; as well as Angus Skeoch from Restore Mission (PNG) who is also the South Pacific RHP Representative. The conference spanned two days, including dinner together after the first conference day.

​The Roundtable concluded with plans to hold the 2020 Annual Roundtable in Melbourne, Australia. There was general positivity for more active connecting among the participants and a contact list was created and shared among the participants after the conference. Participant feedback was very positive and there was a general consensus that the Roundtables added value to the important work they were doing among refugees and asylum seekers.